We are pleased to announce our automatic notification feature for verified authors.
There is a new user setting available via Preferences → Profile → Paper Notifications:

Once this setting is enabled (it is disabled for everyone by default), you will automatically receive a notification, whenever there is a new topic posted tagging one of your papers.
Note that you always have access to a more fine grained control over your notifications via Preferences → Notifications → Tags: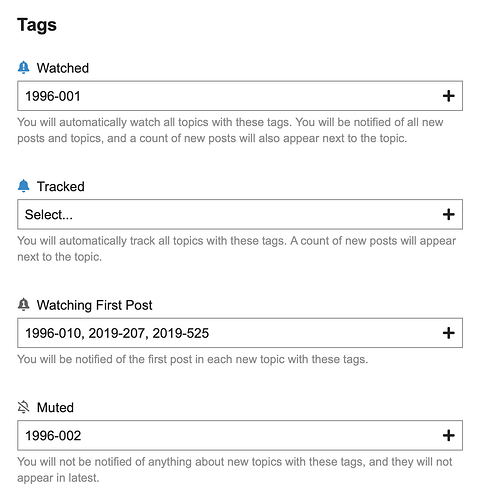 If you enable this feature, your papers are automatically added to the Watching First Post setting which sends a notification for each new topic tagging your papers.
If you would like to receive a notification not only for new topics, but for new replies as well, you can manually move it to the Watched setting. This might be useful for more recent papers you have.
On the other hand, if you don't want to receive notifications about one of your papers, you can manually move it to the Muted setting.
The system will only modify the Watching First Post field automatically and your manual preferences override the automatic modifications.